Services & Selection
Services
Carpet Cleaner Rental
Chain Saw Sharpening
Copier Available
Delivery Service
Fax Available
Fishing & Hunting Licenses
Gift Certificates
Glass Cutting
Helium Tank
Kerosene
Key Cutting
Lock Re-keying
Pipe Cutting & Threading
Power Tool Repair
Propane Exchange
Re-keying Locks
Rental
Screen Cutting
Small Engine Repair
Special Orders
Veterans Discount
Window & Screen Repair
Selection
Appliances
Automotive
Building Materials
Cabinet & Door Hardware
Cabinetry
Canning Supplies
Cleaning Supplies
Decorative Flags
Decorative Solar Lights
Electrical
Furniture
Garden Center
Grilling
Hand & Power Tools
Hand Tools
Hardware
Holiday Decor
Home Storage
Housewares
Indoor & Outdoor Plants
Lawn & Garden
Lumber
Lumber & Building Materials
Outdoor Power Equipment
Paint Shop
Patio Furniture
Pet Supplies
Plumbing
Pools & Pool Supplies
Power Tools
Rental - Party, Tools, Etc.
Sporting Goods
Wild Bird Supplies
Work Wear
Local Ad
About Us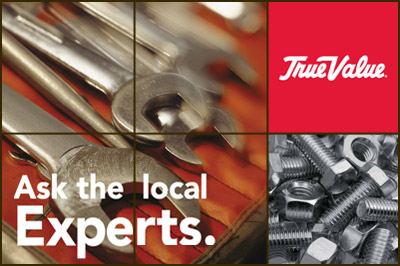 Behind Every Project is a True Value
Under the sink, against the wall and over the edge when it comes to home improvement?
You've come to the right place. Start your projects off right with quality tools, products and expert advice from our True Value Hardwarians. We have the know-how to answer your questions, assist with projects, and find ways to make your home maintenance and improvement ventures a whole lot easier. Whether you tackle projects weekly, monthly or yearly, True Value is your one stop destination for all your hardware needs.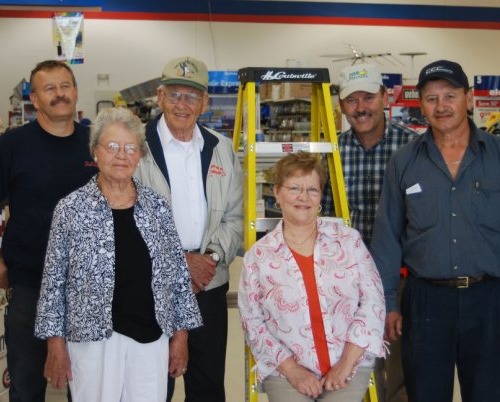 For over 40 years, Pembroke True Value Hardware was located on a corner of West Third Street. Mr. Curt Locklear envisioned a new space, a place to provide the Pembroke community with an upgraded retail experience in a hometown environment. In 2006 his vision became a reality and Pembroke Hardware moved to its new and current location on Highway 711. We may be in a new location but you can expect the same hospitality and friendliness you've come to know and love from Pembroke Hardware! From home projects to commercial applications, we've got you covered!
General Manager
Lindsey Locklear
Retail Manager
Stevie Locklear
Building Specialties Manager
Milton Locklear
Rental
When planning a do-it-yourself project, party or event, turn to us for what you need to make it successful. Consider us your weekend project headquarters. We have the tools for your success, along with quality equipment like lawn aerators, tillers, pressure washers and floor sanders. And if the occasion calls for a celebration, put tables, chairs and tents on your guest list. We even have backyard inflatables, cotton candy machines and popcorn machines to really get the party started! Remember, at True Value Rental you can always…Buy what you want, rent what you need.
Balloon & Helium
Beverage Equipment
Buffet
Carpet Cleaning
Chairs
Compressors
Concession
Construction Equipment
Cotton Candy Makers
Diamond Blades/Saws
DryWall Equipment
Floor Finishing Equipment & Accessories
Floor Nailers/Sandpaper
Fountains
Gas and Propane Refill
Generators
Hand Tools
Lifts
Popcorn machine
Portable dance floor
Power Tools
Pressure Washers
Pumps
Saws
Scaffolding
Slushie drink machine
Small Engine Repair
Tables
Tents
True Value Rewards

Get rewarded for a job well done!
It's easy! Just become a True Value Rewards member and watch your projects pay off. Check out the benefits:*

Earn points with each purchase.

Receive $5 for every 2,500 points.

Members-only offers throughout the year.

Earn points for ship-to-store purchases.
* Go to TrueValueRewards.com for terms and conditions. Stores reserve the right to change the program structure.
Projects
Paint
Store History & Info
Our Departments
Seasonal/Specialty Depts.