Services & Selection
Services
Blade Sharpening
Carpet Cleaner Rental
Chain Saw Sharpening
Computer Paint Matching
Gift Certificates
Glass Cutting
Kerosene Heater Repair
Key Cutting
Knives & Scissors Sharpening
Lock Re-keying
Pipe Cutting & Threading
Power Tool Repair
Propane Exchange
Propane fill station
Rental
Screen Cutting
Small Engine Repair
Special Orders
Veterans Discount
Window & Screen Repair
Window Shades Cut
Selection
Automotive
Benjamin Moore Paints
Building Materials
Cabinet & Door Hardware
Cleaning Supplies
Cub Cadet Equipment
Electrical
Farm Supplies
Gifts
Grilling
Hand & Power Tools
Hardware
Holiday Decor
Home Storage
Housewares
Lawn & Garden
Outdoor Power Equipment
Paint Shop
Patio Furniture
Pet Supplies
Plumbing
Power Tools
Rental
Sporting Goods
Stihl Power Equipment
Wild Bird Supplies
Local Ad
Store Coupons

Expiration Date:
02/28/2020
Fort Plain True Value Hardware
12 Willett St
Fort Plain, New York 13339-1115
Coupon valid at Burney True Value. Not valid with any other offer. Limit 1 per customer. Acceptance of these coupons is at each store owner's discretion. Prevailing taxes will be added to prices. True Value is a registered trademark of True Value Company.
Cashier Instructions
present coupon before purchase
Mobile Instructions
Please press F5 to add a comment describing discount.

Source: TruSite Coupons
About Us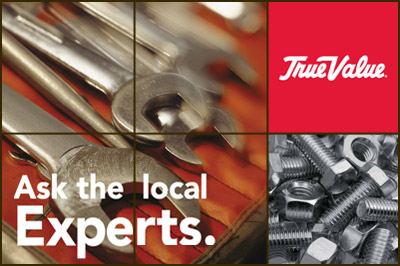 Behind Every Project is a True Value
Under the sink, against the wall and over the edge when it comes to home improvement?
You've come to the right place. Start your projects off right with quality tools, products and expert advice from our True Value Hardwarians. We have the know-how to answer your questions, assist with projects, and find ways to make your home maintenance and improvement ventures a whole lot easier. Whether you tackle projects weekly, monthly or yearly, True Value is your one stop destination for all your hardware needs.
We are a second generation family owned and operated hardware store. We have a wonderful staff who is always ready and willing to assist you.
Rental
In our rental department you will find carpet extractors, carpet drying fans to help you keep your rugs looking like new!
Carpet Cleaning
Cotton Candy, SnoKone, and Popcorn Equipment
Diamond Blades/Saws
DryWall Equipment
Earth Drilling Equipment
Floor Finishing Equipment & Accessories
Floor Nailers/Sandpaper
Gas and Propane Refill
Groundscape Equipment
Hand Tools
Paint Sprayers
Plumbing
Power Tools
Pressure Washers
Pumps
Saws
Small Engine Repair
Tables and chairs
True Value Rewards

Get rewarded for a job well done!
It's easy! Just become a True Value Rewards member and watch your projects pay off. Check out the benefits:*

Earn points with each purchase.

Receive $5 for every 2,500 points.

Members-only offers throughout the year.

Earn points for ship-to-store purchases.
* Go to TrueValueRewards.com for terms and conditions. Stores reserve the right to change the program structure.
Projects
Paint